One of the best parts of a banana pudding is a sweet, fresh wafer that holds up to the custard. In Birmingham, Ala., people have found just the right cookie in the vanilla wafers by Bud's Best Cookies.
Birmingham-area restaurants know this, too, which is why places such as Dreamland Bar-B-Que, Ragtime Cafe, Magnolia Cafe, Irondale Cafe and Miss Myra's Pit Bar-B-Q all use the Bud's Best Cookies wafers in their banana pudding recipes.
"I like them because they are small, they are not burnt, they are baked local, and they are fresh," says Rennae Wheat, one of the owners of Miss Myra's Pit Bar-B-Q in Cahaba Heights, Alabama. "They are just right."
Wheat makes her pudding from scratch, stirring up one to three gallons a day. "At Thanksgiving, we make so much banana pudding you can't see the countertop," she says.
She adds that her pudding is not really sweet, but the wafers add the right amount of sweetness to her dessert without overpowering it. She's been using Bud's Best Cookies wafers in her banana pudding about two years. Customers love the pudding, including Bud's Best Cookies CEO Albert L. "Bud" Cason, who founded the Birmingham cookie company in 1991.
"We say our cookies are baked with love, and that always makes something taste a little better," says Cason's son, Al Cason, president and COO of Bud's Best Cookies.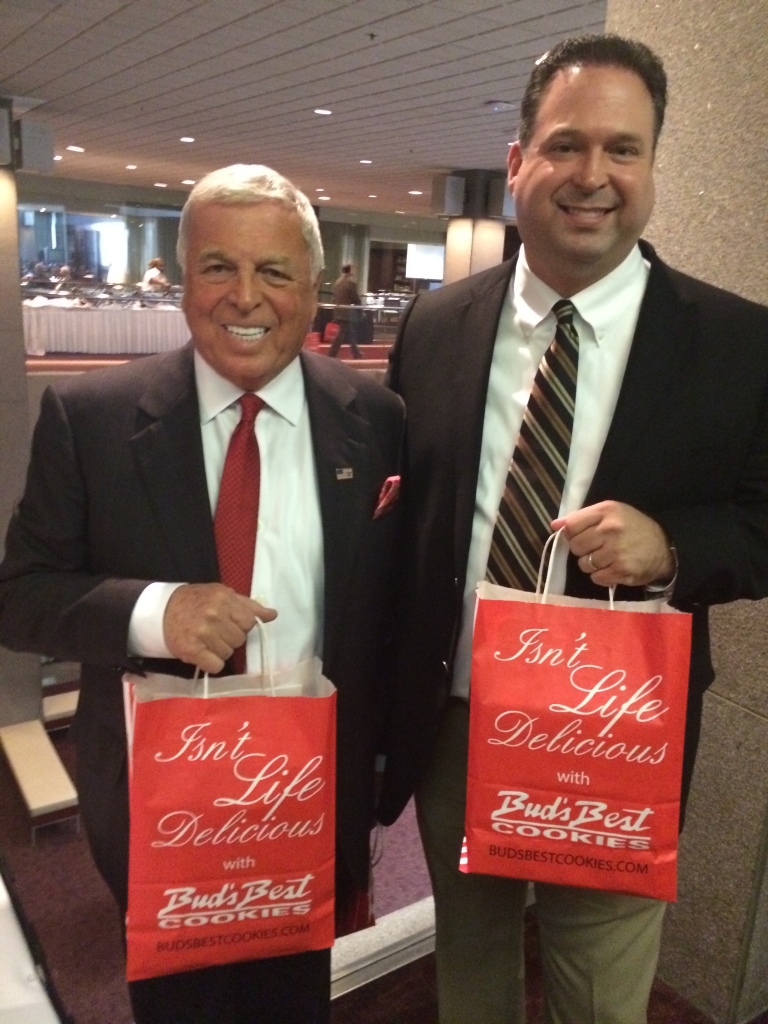 Known as the "little cookie" with the "big taste," people enjoy the bite-size cookie because it's small enough to satisfy their sweet tooth but also big enough to carry off any dessert in grand style. When people aren't using the cookies in a dessert, they are eating them, one by one, from the package. The elder Cason says they have 17 different products, packaged 30 different ways.
The company offers a banana pudding recipe on boxes of its vanilla wafers, which the elder Cason says is the company's top cookie. Go here for the recipe.
But other company cookies also get used in recipes. Ragtime Cafe uses the company's Orange Dreamsicle Cookies in a cheesecake recipe, and Irondale Cafe uses Bud's Best Caco Chocolate Sandwich Cookies in a cookies and cream pie recipe.
For more information about the company, recipes and details on its cookie factory tours, please visit http://www.budsbestcookies.com.
Chanda Temple is a former reporter now working in public relations. She blogs about being better in business and more at http://www.chandatemplewrites.com. Follow her on Twitter at @chandatemple.